What's Making You Happy This Week? October 7, 2012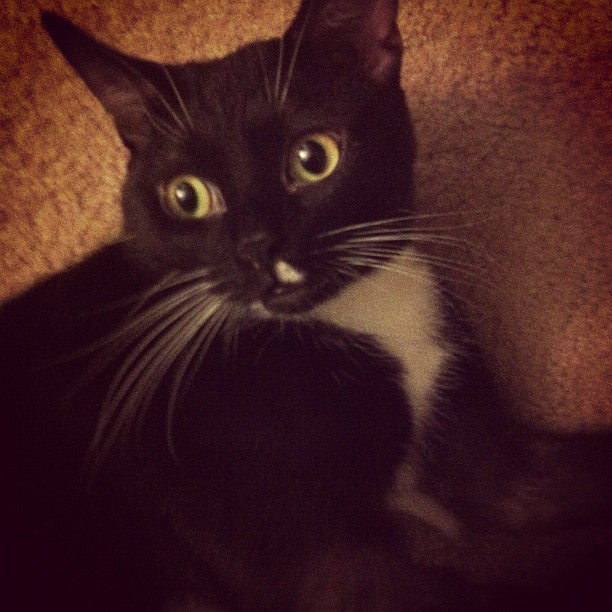 A few weeks ago, I asked for podcast recommendations on Twitter, and several of my followers recommended an NPR podcast called "Pop Culture Happy Hour." Hosted by Linda Holmes of the NPR Monkey See Blog, it's a group of friends talking about things happening in pop culture and different things based around whatever theme is selected for that week. It is smart, insightful, and funny - definitely worth a listen. One of my favorite little treats about the show, though, is the feature they close every episode with: "What's Making You Happy This Week?" Each of the panelists in the group goes around and answers that question - it can be anything from a new book you've read, to a personal thing happening in your life. Anything!
I love the idea of focusing on positivity at least once a week, and that question is the perfect way to do it. Rather than doing a link dump post (which is, frankly, a lot of work that I don't have time for), I decided to make Sundays a kind of open thread day. I'll tell what's making me happy this week, and you guys can chime in on the comments! On Saturdays, I'll ask the question on Twitter and post some of the responses here too.
What's making me happy this week?
There are a lot of busy, crazy things happening in my life, but I think the most happy-making, exciting thing for me was that I booked where I'm staying on my brief, 48 hour visit to Oxford in November. Oxford is my Shangri-La, so to speak; I learned a lot about who I am and who I have potential to be while I was there, and I am unbelievably excited to go back, even if it's just for two days. And the flat I booked is amazing - just off Iffley Road on the south end of town, it's a pretty gorgeous place that I'll have mostly to myself during the time that I'm there (AirBnB for the win!).
I'm stoked.
The other thing that's happy-making is this video:
http://youtu.be/lXu9b8mQqt8
So, readers! What's making you happy this week?