11s of '11: List 2: Songs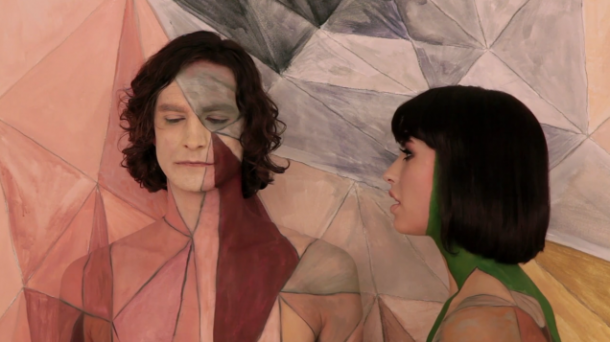 I don't pay a lot of attention to pop music, which has meant that I mercifully missed out on Justin Bieber's "Baby," and Ke$ha's "Tik Tok," but it also means that I tend not to find the good stuff until years after it releases. So there's a good chance I missed out some good stuff, but I think I covered songs that were meaningful and important to me, so there's that. 11. "Barton Hollow" by The Civil Wars – I don't normally like music that could be played on CMT. I'm just going to throw that bias out there. But "Barton Hollow" is a major exception to that rule – it digs in and gets under my skin in a way most folksy music doesn't. Joy Williams and John Paul White make an interesting and captivating duo, and the harmonies in this song are unbeatable.
10. "Calgary" by Bon Iver – I was hooked on Bon Iver the moment I first heard "Skinny Love" from their first major release, For Emma, Forever Ago. And I still like For Emma better than this year's self-titled release, with one exception: "Calgary." It's haunting, and manages to hit all the right emotional peaks and valleys.
9. "Lotus Flower" by Radiohead – I was disappointed in a lot of albums this year, but probably King of Limbs, Radiohead's first full length album since 2007, takes the dishonorable position of being the biggest disappointment. "Lotus Flower," the first and only single released from the album is a glaring exception – it is Radiohead as I know them: experimental and edgy, but still able to tap into a vibe that resonates somewhere deep in one's soul. I like "Lotus Flower," but I didn't like the rest of King of Limbs.
8. "Someone Like You" by Adele – Can we all just admit what we already know? Adele is a queen. As my mom says, she is the second coming of Rosemary Clooney. "Someone Like You" cuts deeply to the heart of healing from a broken relationship and offers a hope that, even in the midst of hurt, you can and will love again.
7. "The One That Got Away" by Katy Perry – Okay, I'm revealing something now, so don't laugh. As terrible as she is, I enjoy Katy Perry. It's perfect, fun, enjoyable pop music. It's cloying, and silly, and poorly written, but goddammit, I like it!
6. "Pumped Up Kicks" by Foster the People – I discovered Foster the People only a few weeks ago but fell in love. Every song on this album is golden, but "Pumped Up Kicks" is the one I cannot get out of my head.
5. "Settle Down" by Kimbra – Okay, a lot of my top five are actually 2010 releases, but they didn't become popular until this year/I didn't know they existed in 2010. "Settle Down" is the first of these – I love and adore Kimbra, and "Settle Down" is an earworm that I cannot stop listening to. The way her voice hits that chorus is gripping, and the beat dropping in and out throughout the song is perfectly timed.
4. "One Sunday Morning" by Wilco – Wilco released a highly anticipated new album this year, and the closing song on the record, "One Sunday Morning" is 12 minutes of bliss. Just…listen.
3. "I Want to Be Well" by Sufjan Stevens – Another 2010 release, The Age of Adz didn't really settle in for me until 2011. "I Want to Be Well" is a complex, complicated, cathartic song that takes a few listens to understand fully. The song is up and down and all over, and very different from the calm, acoustical stylings of the Sufjan I was introduced to you a few years ago in a kitchen in England. But in following the evolution of the artist, one really begins to experience and understand this new experimental direction. "I Want to Be Well" tells the story of toxic relationships and the illness they can leave us with. By the time he hits the line that got everybody talking – "I'm not fucking around" – one is so caught up in his pain and confusion that one barely notices it. "I want to be well / I'm not fucking around."
2. "Rolling in the Deep" by Adele – What's more to be said about Adele? She dominated this year, and "Rolling in the Deep," the big "fuck off" song from the break up album that is 21 is well deserving of being high up on my list, but I'm afraid one other song beat it out.
1. "Somebody That I Used to Know" by Gotye – When my Kiwi friend introduced me to this song, I must have listened to it four hundred times in the first 24 hours. I seriously downloaded it and had it on repeat for days. It, of course, holds very personal meaning for me, but is also a beautifully done song – probably one of the best break up songs I've ever had the fortune to hear. I find, every time it finishes, that I want it to keep going. Gotye is an artist who's new to me and to the US market, but you can bet you'll be seeing a lot of him in years to come.